Saveway is a well – known retail chain store which was previously known as "Pasar Mini KS Utama". It had been established since 2006 and had been rebranded the business with new attractive brand name and logo as "Saveway – Easy with Low Prices".
This new name was officially launched in April 2014. Saveway do act as a home grown chain of Pasar Mini that serves for a diverse group of customers who value easy shopping daily needs groceries with low prices.
We are on the lookout for new and daily consumer's necessity products and services to cater to the varying needs of our customers. After all, it is our mission to bring convenience, greater variety and better value for you.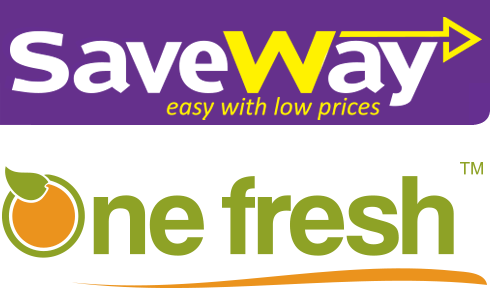 Our company logo which is in purple, yellow and white represents our store concept of which had been rebranded from KSUTAMA previously. The arrow in the logo indicates our initiative in providing customers with fast paced and moving forward shopping environment.
Saveway indicates a great saving value for all purchases in our convenient store as well as catering quality and efficient customer service in addition to comfortable shopping experience.
In an effort to upkeep an image as a leading chain store in grocery market of Malaysia, we do offer up to 5000 +/- types of daily use products for all customers.
We are able to achieve an optimum economies of scale via retail purchases of grocery goods available in our stores which is being supported by a fully integrated distribution centre working with an efficient logistic system which could achieve appropriate efficiency and reduce cost.
Having a dynamic team, Saveway which is initiated in 2006 had grown to 12 branches by June 2018 and to open more branches in time to come. We are also looking forward to grow bigger and serving our customers better as everyone's retail chain store choice.
OUR MISSION

To be well recognized operator within the chain store retail industry, providing customers with quality products with afforfable price, fast and friendly services and strategically operate in convenient location for customers to reach us easier.

OUR VISION

Be the most preferred and leding mini chain stores to provide best values to customers.