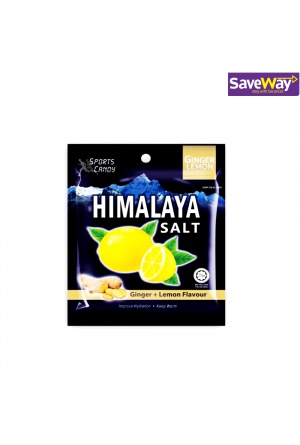 BIG FOOT -
HIMALAYA SALT GINGER&LEMON
15G
This hard mint candy is made from Natural Himalaya Salt. So with this hard candy it can make your breath fresh. Also with the extra cool candy sensation can sooth your throat.
This Himalayan salt candy gives 4 distinctive flavors (mint, sweetness, sourness and saltiness) and a touch of lemon flavor.
This salt ginger lemon candy comes in a convenient packaging - Resealable package in zip plastic. Weight: 15g for pack of one (6 Counts)
Benefits: From this lemon mint candy it helps to refreshes breath, throat soothing, increases hydration, improves digestion.