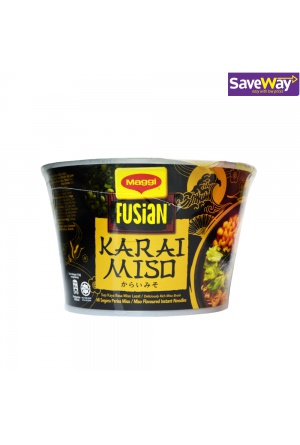 MAGGI -
MAGGI FUSIAN KARAI MISO
115G
MAGGI Newly Launch MAGGI Fusion Karai Miso 115g each.
Savory rich miso from Japan, layered with a meaty note and topped with chili oil - giving you the right balance of fermented flavor and spicy kick.
Available in Portable bowl format - allowing you to indulge with these Asian cuisines anytime and anywhere in the comfort of your own space.